Contrary to what gluttons for punishment will tell you, getting shot down by a girl doesn't have a bright side to it. The conversation where the girl says no is awkward as f—k to both of you and the shock will leave most men feeling like crap for at least a few days. It's an experience that might help build character in a twisted way, but that's like saying you can toughen yourself up by allowing another guy to punch you in the face.
One of the main reasons a woman might turn you down is because you're in her friendzone. Basically, it means she doesn't think of you in a romantic way. She may genuinely like you, but it's a non-sexual liking much like her fondness for her brother or her pet dog. You may have your uses, but she has no intentions of ever sleeping with you.
And before you start thinking that the act of rejection only sucks for us men, allow us to inform you that you couldn't be more wrong. Girls can tell pretty easily when a guy has intent beyond regular friendship. When they sense that you're just looking for a chance to make a move, there's a lot of bellyaching and anxiety involved in planning how to turn you down in a way that doesn't destroy you. With the dread of that moment, a lot of girls give off indirect and non-verbal and signs that they hope will dissuade you from your ambitions.
That's exactly what this list is about. Knowing how to spot signs that you're in a lady's friendzone can help save you and her the trouble of going through a cringeworthy rejection session. It also saves you the time that you can be putting into finding another lady who might be a more realistic prospect for you. Here goes:
1. She Talks to You About Other Guys
Unless the apple of your eyes has a weird way of testing you or is completely self-absorbed, this is a red flag. The last thing most women would want to do when they're interested in a man is to send him signals that she's interested in someone else.
When a woman does this, it's usually because she's completely oblivious to your feelings towards her, or she's aware and is deliberately sending you an indirect message that you should find another target. Make this a double red flag if she starts asking you about things like what clothes the guy might like her to wear, what his interests might be, and so on.
2. She Doesn't Message You First
Just because a girl responds to your messages over text or social media doesn't mean you have a realistic shot at dating her. Most women will be courteous enough to give you short, direct responses to your attempts at starting a conversation but no more than that.
If a girl is attracted to you, she'll always find excuses to be in contact. Ask yourself if she'll converse with you even if you're not starting the dialogue. If you're always initiating the interaction, that's a sign that you're in her friendzone and she's just being nice to you. You can further test this by not sending her a message for a few days and seeing if she  tries to start an exchange. If she doesn't, you can be sure that you're 100% in the friendzone.
3. She Only Messages When She Needs Something
As cruel as it sounds, some people actually take advantage of persons whom they know are attracted to them. Some women have been known to string men along, soliciting easy favors along the way and breaking the guy's heart in the end.
If you notice that the girl you like only seems to communicate with you when she needs help or wants something, run for the hills. She could be a classmate who frequently asks for help with her course requirements or she can be a workplace colleague who repeatedly asks you to do her work. Either way, learn to recognize if the solicitation of assistance is a one-off or if it's a recurring thing. If it's the latter, politely start distancing yourself from her and look for someone else. You're probably better off.
4. She's Always Busy When Asked Out
Another easy way to tell if a lady's interested in you is by asking her out. You don't have to overtly say it's a date or anything. Simply telling her that you heard of a great new restaurant in town, then following up with a statement that you're wondering if she'd like to try it too will suffice. Sometimes, you'll be lucky and get a direct answer. Other times, it's not as clear cut and there will be some reading between the lines involved.
If the girl says she's busy that time but gives you a definite alternative date, that's a good sign. That means she's interested but the time just doesn't work for her. If she tells you something like "maybe next time," but doesn't provide a certain time window on when you guys could go out, that's a polite way of saying no.
If you get the latter, it's likely time to check out possibilities with other women. Don't worry about mistakenly "quitting too soon."  If the girl really wants you, she'll let you know one way or another when she's ready.
5. She'll Go Out With You… With a Chaperon
Sometimes, you think you've gotten lucky when a girl says yes to an invitation to go out, but you might be in for the shock of your life if she brings a friend along. In cases like these, it either means that she's not comfortable enough to go out with you alone just yet or she isn't romantically interested to you but she just doesn't know how to say no to your invitation. If she brings a male friend along, this can get even more awkward.
Having her bring a friend on your first date isn't always a 100% sure sign that you've been friendzoned, of course, but it's a bad sign. If you manage to ask her out again and she pulls the exact same thing, it's time to cut your losses and back off. It just means there's another girl out there who'll put you in these odd situations.
6. She Doesn't Doll Up When You Go Out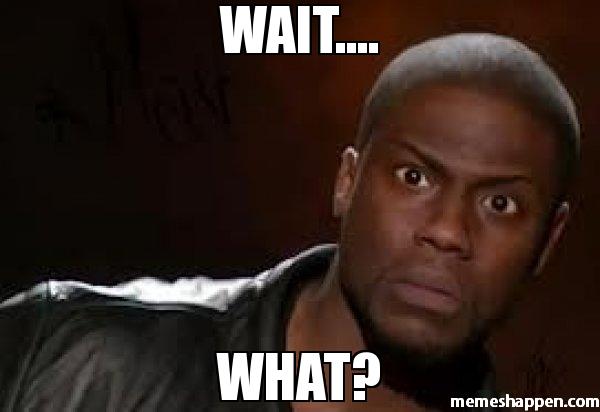 In some cases, you may be good enough friends with a girl that you'll both be comfortable with the idea of going out together without anyone else. This, however, doesn't necessarily mean that you're dating and that she feels the same way you do. It could just be that she views you as someone "harmless" and she doesn't mind the possibility of other people seeing the two of you together because (in her mind) there's totally nothing romantic going on between you two.
If you're in this situation, it can be tough to tell if you have a shot with the lady or not. One way of drawing the line between a "friendly date" and a date-date is to observe whether she dolls up for your meetings. Granted, some girls are more fashion-conscious than others, but if you see her dress up better than usual and put on makeup even if she usually doesn't, you may have something special brewing. Conversely, if she dresses up like she usually does or even looks sloppy on your dates, you're most likely trapped in her friendzone.
7. She Always Says You're a Good Friend or "Like a Brother" to Her
If a girl feels that you may be attracted to her and you're planning on making a move, she may very well try to avert it by telling you time and again that you're a good friend – or worse – that you're like a brother to her. Essentially, that's a positive way of telling you that you're a nice guy but you should stay in your lane. It also means that she's reserving the dating lane for other prospects.
8. She Tries to Set You Up with Other Girls
Of all the signs that you're trapped in a girl's friendzone, this one might be the most obvious. A woman will never try to set you up on a date with other ladies in her circle if she wants you for herself. That's even more true if she encourages you to go for other women whom she isn't even acquainted with. If she does this, you should smell the coffee and stop daydreaming of her.
Telling you to go for another lady is a woman's way of saying that she wants you to be happy — but just not with her. By diverting your attention to someone else, she hopes to spare herself from the discomfort of rejecting you, while giving you a chance to not go home empty handed. Unless the girl you like has a weird way of testing you, this sign is almost always an accurate litmus test on whether you stand a chance with her or not.
9. She Doesn't Reciprocate Flirts
When men start talking to women that they like, the wiser among us don't go in with a head of steam and express their intent. Most of us will engage in small talk and try to get the woman comfortable and engaged in the conversation before we poke around with a flirty statement. This is a good way of gauging whether or not she likes you while still giving you an avenue to gracefully backpedal in case you don't get the desired reaction.
If you've made several attempts at flirtation and she's giving you cold one-liners, tries to change the subject immediately or ignores you, those are major red flags. Women generally respond to flirts by being coy or flirting right back. If you get anything less than that, it's time to start reconsidering your plans because you're in for a bad day if you try to keep pushing.
10. No Signs Even When She's Drunk
There's nothing like a little alcohol to get a good conversation flowing. Whether it's through beer or hard drinks, alcohol allows people to relax and let loose on some bottled up emotions when they get a little tipsy. Under a little influence, we tend to have more nerve to say things we'd normally think twice about and that goes for women and their feelings, too.
If you can manage to put together a situation where you and the woman you're attracted to can hang out for a few drinks, by all means do so. There's almost no way for you and her not to flirt if there's some mutual intent between the two of you. Even if she's never thought of you as a romantic interest, something might surface when she's a had a few shots of the good stuff.
Alcohol does such a good job at this that it works even in group settings. Some ladies have the tendency to admit who their crushes are even in the presence of others when they have a few drinks and they feel secure with the people around them.
If you ever go out drinking with her and no admissions or even slight flirtations happen, treat it as the practical death of all your hopes with her because you are 100% guaranteed to be stranded in her friendzone.
---
Hopefully, you're not feeling too discouraged by the time you finish reading this post. A single item here doesn't necessarily mean you've been friendzoned. It takes a combination of these things for a reliable conclusion to be made. Also, keep in mind that every girl is different and this list is composed of generalized behavior patterns. Outliers do exist.
Images source:
giphy.com
pexels.com
makeameme.org
me.me
deathbattle.wikia.com
datingadviceguru.com